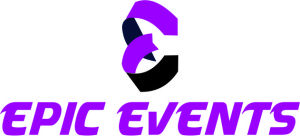 Epic Events is a full-service Event management company in Pune and Mumbai striving to achieve desired results and create long lasting memories. Since our establishment, our team has ensured a smooth flow of work from beginning to end. We manage events across all major cities in India and abroad.
Our expert team with sheer passion, enthusiasm and dedication towards the work ensures that we share good bond with you by achieving desired results on the basis of hard work and ability to convert your dreams into reality.
Our team of expertise works with you and assists you on each and every detail of the event and provides guidance at each step so that we can create the event exactly the way you want. Whether it's a small or a big event our team has the knowledge and resources to help you create the event of your dreams.
As a Event management company in Pune our aim to provide you budget-friendly events without any compromises on the requirement and quality. No matter what your requirement may be, we give importance in understanding how you look forward at your event, what do you expect from us and then we work out upon what we can do to exceed all your expectations.
We ensure cost-effective service, accountability and flexibility without any compromise in the quality and standard of your event. Whatever your budget is, we offer you solutions like no one else. As a Event management company in Pune We offer assistance from the very beginning (venue research & booking, transport, catering) to event day activities (set-up, event day management, hospitality, manpower management, stage designing, entertainment, security) to post-event (material distribution, event report) – we take care of everything.
Epic Event Management is one of the best Event management company in Pune that provide services for Corporate Event Management, event planning in pune, Promotional Events, Theme Weddings, Inaugural Events, Social Events, Corporate events.