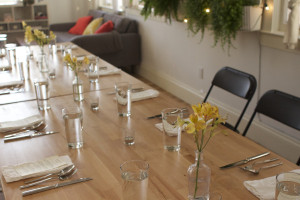 As a Best Event Organizer in Pune It's difficult to imagine you yourself handling and coordinating your personnel events as those are the moments you need to enjoy with your close ones. Even a small event asks for same dedication and planning. Small events too deserve variety and uniqueness in décor and other elements. In private events we cover birthday parties, anniversaries, theme parties, engagements, naming ceremonies etc. As a Best Event Organizer in Pune We offer variety in balloon décor, theme décor, beautiful floral arrangements and décor options which will grace your occasion. Also we take care of all other essential services. We see to it that you share this special moment having fun and jolly time with your friends and the close ones.
Why Epic Events is Best Event Organizer in Pune?
Epic Event is a specialty in Best Event Organizer in Pune . We serve to all your event needs and requirements. We provide logistical, technical and management support and ensure you have a successful event and also make them run smoothly for you. The promoters of the company, Rohit having an experience of 10 years in the Events and Exhibitions industry. Both worked with celebrities in various capacities, handling events, marketing & advertising. After Rohit had gathered rich experience from his 10 years in Event Management Company he decided it was time to set up a company that could provide the very best in event management, social functions & weddings. Tina joined him after completing 15 years at The Times Group. Today we are Best Event Organizer in Pune cater to a variety of clients, right from corporate, event management companies, wedding companies, private functions, sports events, exhibitions and much more. Epic Events offers end-to-end solutions for all kinds of events.
As a Best Event Organizer in Pune We have done the most exotic and exquisite event in Pune as well as in India. In Pune we are associated with hotels & resorts, hundreds of vendors to provide best and most elegant wedding planning and corporate event management services. Besides Pune, we also provide event management services in Nashik, Aurangabad, Nagpur & Panji (GOA), Malesia.