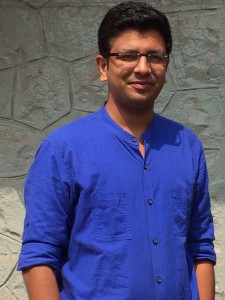 Rohit Luniya runs the Mumbai based company. With creative and enthusiastic team he has always created amazingly memorable moments.
Events have always been a moment to cherish but hectic and as an event planner, one is required to create those moments into an exquisite and unforgettable experience. Rohit ensures that each and every event is treated in a very special way and exceeds client expectations. His ability to create unique experience in every event, implementing modern trends in event, having wide experience of event planning, is what makes him a true professional in the industry.
With his young, dynamic and creative team, Rohit believes establishing good relationship with his clients is by turning their dreams into reality. Background of management and hospitality helped him develop the sense of event planning. Rohit and his team strive to create unique event experiences for their clients.