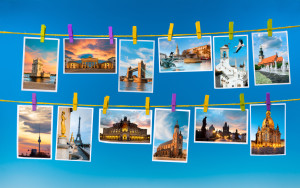 Destination wedding is an opportunity for couples to celebrate their marriage at an amazing destination away from home with their close ones. As a Wedding planners in Pune It is ideal for couples who want only their closest friends and family to attend the event, for those who want to keep things personal. Destination Weddings are enjoyable and lively for your guests, but can be hectic for you to plan. It is often very difficult to meet all the vendors personally and this is where you need a good wedding planner.
As a Wedding planners in Pune We handle destination wedding in India and Abroad, in stunning destinations like Dubai, Malaysia, Rajasthan, Goa, Mahabaleshwar, Indonesia, Maldives, Thailand, Alibaug, Lonavala, Shirdi, Agra, Mauritius, Igatpuri, Sri Lanka and many more. We help you to plan your schedule such that your guests experience the mix of Wedding Entertainment, Ceremonies and Sightseeing.
We give destination weddings a newer and fresher feel, the uniqueness which will always be in your memories. From accommodation to decoration, from transportation to catering, from room hampers to entertainment, we handle it all. As a Wedding planners in Pune We help making your preferred destination wedding become a remarkable one which you will cherish throughout your life.